Chuck Table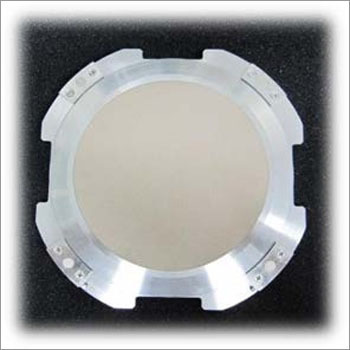 Chuck Table
Product Description
With the help of our specific and brilliantly controlled synthesis process, the permeable ceramic panel or substrate has uniform distribution of pores and uniform size. Completely distributed effect can be achieved by using it in the field of object suction or filtration.


Principal characteristics of Chuck Table:
Automatic load-unload
Chuck table for IC and LED wafer ,glass dicing ,etc
Filtration
Fixed position
High precision screen printing
High precision stacking
Object suction
The size of the pore can be controlled in the array from sub micrometer to several tenth micrometers
Either in the application field of filtration or object suction, any size and shape of the panels are accessible. A chuck table for wafer dicing, the dimension of the panel diameter could be 12 ,8 ,6 ,5 ,4 ,3 and other dimensions are acquirable. Figure 2 is a square type of chuck table utilized for screen printing or slurry filtration, LED wafer, we can supply the dimension(C) of the panel side by dimensions below 300 mm.
Trade Information
12 Week

Carton Packing Wooden Box Packing
D-U-N-S65-868-8684 by TUV Rheinland
Contact Us
No.52-20 Luzhu, Toufen Township, Taiwan (R.o.c), Toufen, Miaoli, 35145, Taiwan
Phone :+886933169668