Manual Wafer Mounter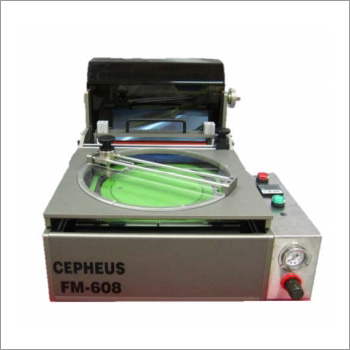 Manual Wafer Mounter
Product Description
Manual Wafer Mounter is a stand-alone system and ideal wafer multi-mounting system for ultra-thin wafer manufacture. Its unique vacuum type mounting method helps bubble-free application of tape to areas of various height between the grinding surface & ribs around the circumference of the outer surface of the wafer. Equipped to automatic device to provide fully automatic installation due to cassette feeding. By adding a precutting function, Manual Wafer Mounter provides powerful backup to your production line in both cost and quality.
Friendly operation,Perfectly lamination.
Tape mounted pressure is adjustable.
Table with heating system to promote mounting quality.
FM series manual wafer mounting system give simpler operation and repeatable wafer-to-frame tape mounting results, with its dependable structure, flexible design, excellent features and options to control bubble-free-mounting, optical tape and tensioning, exactly mount all standard wafers, optical glass and many other materials. The mounters are made with precision by following quality norms.
Characteristic of Manual Mounters:
Built-in vacuum generator.
Chuck table temperature control.
Chucks available for all standard wafer/film frame size.
ESD eliminator. (optional)
Non-contact mounting. (optional)
Trade Information
12 Week

Carton Packing Wooden Box Packing
D-U-N-S65-868-8684 by TUV Rheinland