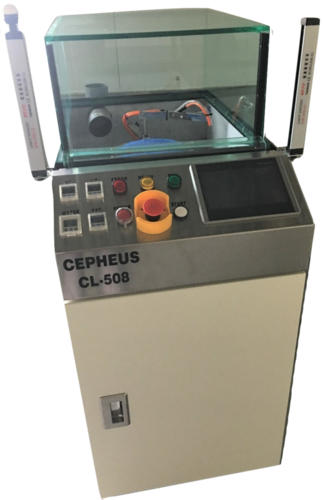 Product Description
Wafer Cleaner is designed for cleaning different workpieces after dicing. You can also say that, it is an efficient cleaning unit to support your process. Its main objective is to removal of chemical and particle impurities without altering the wafer surface or substrate. Its surface must be maintained not affected so that corrosion, roughness or pitting negates the results of the wafer cleaning process. Atomizing cleaning, Automatic lid closing, Process monitoring, Robust, vibration free, Intuitive control panel are some highlight of our cleaner.
Can store multiple operating modes.
Modular type to control mechanism movement.
Display control program parameters.