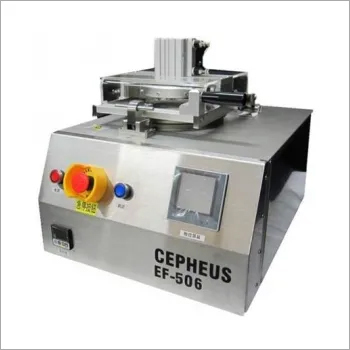 Product Description
Our Wafer Expander with auto-cutter function is a table-top device which is used for expanding & splitting post-dicing wafers & die, fitting grip-rings, and cutting excess tape. Due to its user friendly functionality, you can adjust to any speed. Even at low speed, you can perform stable expansion without worrying about expansion loads. Despite the compact design, Wafer Expander is equipped with an automatic cutting function. Moreover, its automatic cutting function saves on work loads & enhance uniformity.
Heating system to speed up film expanded.
Expansion speedily and uniformly.
Easy to operation and maintenance.
Desktop design and volume compactly.
Display control program parameters.